Updated: March 16, 2021, 10:27 a.m.
The world is getting richer by the day, and, as it does, an increasing percentage of the global population has more free time on their hands.
That's good news for companies that specialize in leisure and recreation. It's a broad category, filled with a wide range of available amusement and entertainment options. But whether one's idea of fun is taking a cruise, hitting the links, or seeing the sites, there are a lot of public companies offering options for leisure time.
Trends in the leisure industry
Travel and leisure stocks have recently gone through a period of turbulence. The COVID-19 pandemic has dramatically changed consumer preferences and limited recreation choices. Cruise ships have been docked and amusement parks emptied out. Indoor gaming facilities can't pack in the crowds they once did, but outdoor activities like golf and extreme sports have flourished.
Hopefully, the worst of the pandemic is now behind us. But that growing global middle class, coupled with pent-up demand to go out and explore after a year of quarantines and lockdowns, make for some intriguing investment opportunities. In the U.S. alone, total leisure spending is expected to nearly double over the next decade.
Five leisure stocks to watch
It takes time to develop a strong golf game or to journey to a scenic destination. Similarly, these leisure stocks might not fully recover from the pandemic overnight. But for patient investors, these are exciting times to buy into top performers ahead of a rebound.
Here are some of the top leisure stocks poised for growth in the years to come:
Vail Resorts (NYSE:MTN) offers recreation at altitude. It is the biggest name in North American skiing, with business operations much larger than its namesake Colorado mountain resort. The company owns and operates mountain resorts in three countries, and its 37 resorts include most of the premier destinations in the Rocky Mountains, plus the giant Whistler Blackcomb resort in British Columbia. Such a large portfolio has allowed the company to differentiate itself from smaller ski resort operators and enabled it to build a loyalty program that gives skiing enthusiasts access to special offers at a large number of locations. Vail, like many destination companies, has been severely impacted by the pandemic, but the company has survived the worst of the crisis and appears well-positioned to outperform over the long term.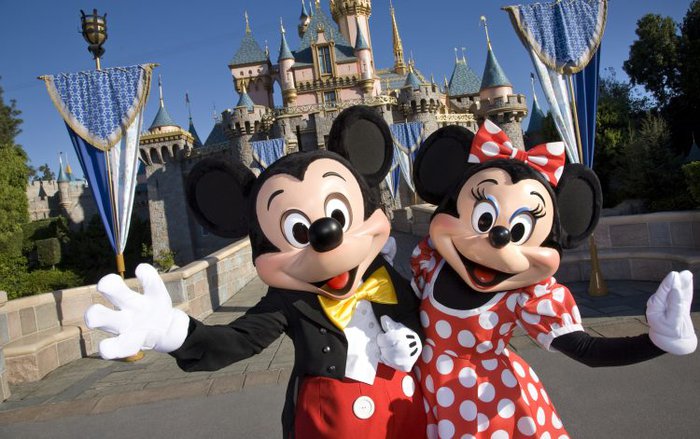 Disney (NYSE:DIS), the entertainment kingdom of the world, is there to amuse you whether you want to head to a destination or just sit on your couch. The company is perhaps best known as one of the world's premier vacation destinations, with theme parks and hotels on three continents and its own cruise line. The company's diversification has paid off through the pandemic: Even with the theme parks closed, Disney has still been able to generate massive amounts of revenue, thanks to its television, movie, streaming, and merchandising operations. Disney is about as close as one can get to a one-stop shop for leisure.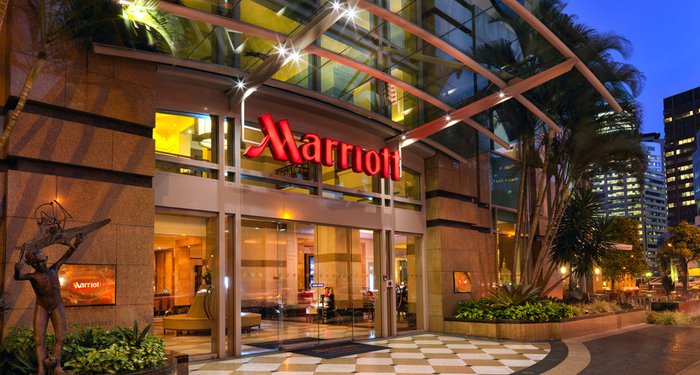 Marriott International (NASDAQ:MAR) holds many of the biggest global hotel brands and is among the world's largest hotel companies, with a portfolio of more than 7,000 properties spread across 132 countries. But Marriott doesn't take on the expense and complexity of owning most of its properties. Instead, it operates an asset-light business that earns fees for licensing its brands and managing properties for owners. Buying Marriott stock gives exposure to 30 hotel brands, including Sheraton, Westin, Ritz-Carlton, Courtyard, and Residence Inn. Marriott, with its reach and scale, also has a massive global loyalty program, which enables it to collect valuable data on customers and find lots of ways to keep visitors coming back to its properties.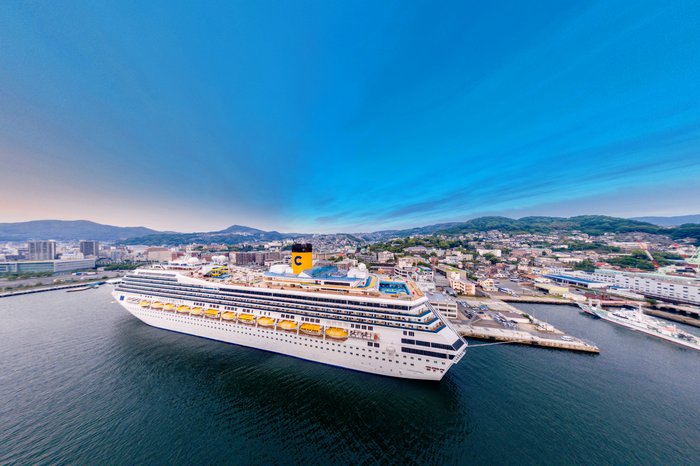 Carnival (NYSE:CCL) (NYSE:CUK) is the cruise line that can power through rough seas. Cruise lines got hit harder than almost any sector by the pandemic, and while demand for air travel and hotels dropped significantly, Carnival and other cruise lines had to drop anchor and shut down completely. But Carnival has been able to tread water. As the industry's largest operator, it has the ability to raise cash and keep afloat through the struggles and is the best positioned among its peers to fully resume operations once the pandemic is over. Investors in the past year have received a dramatic lesson about how cyclical the cruise business can be, but if you believe that cruise-taking will resume once the virus has receded, then there is no better cruise operator to set sail with.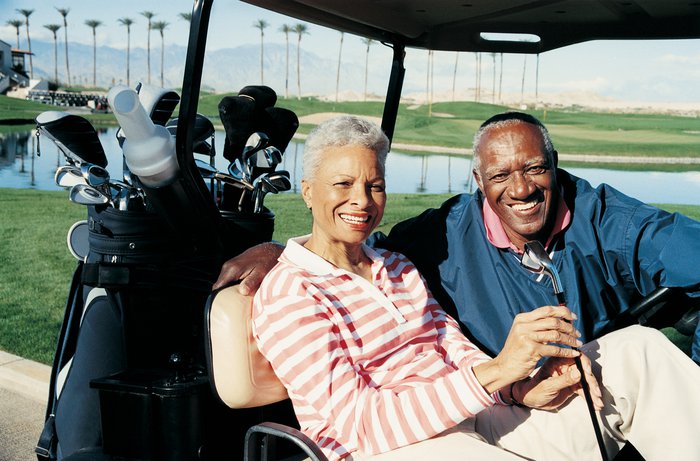 Callaway Golf (NYSE:ELY), one of the premier names in golfing, can be a driver for your portfolio. And, for many, golfing is the definition of leisure. Founded in the 1980s to invest in a maker of hickory golf clubs, Callaway Golf has grown into a $1 billion-plus maker of a full range of golf equipment, including clubs, balls, bags, and apparel. The company also deserves credit for proactively evolving along with the game, spending $2 billion in 2020 to acquire Topgolf Entertainment, the company that offers virtual golf along with music, food, and drinks.
Can you invest in leisure-focused ETFs?
You can also gain portfolio exposure to leisure companies by investing in leisure-focused exchange traded funds (ETFs), which hold baskets of leisure stocks. ETFs are ideal for investors who would rather not have to decide among the stocks of individual companies. The largest leisure and recreation-focused ETF is Invesco Dynamic Leisure and Entertainment (NYSEMKT:PEJ).
Related Investing Topics
Retail Stocks
From apparel to tech, cash in on retail stocks.
Electric Car Stocks
Find EV companies manufacturing the future of cars.
Streaming Service Stocks
Learn more about this emerging industry.
Media Stocks
Invest in media companies that are cutting edge.
Recent articles
Westport Fuel Systems Inc. (WPRT) Q4 2020 Earnings Call Transcript
WPRT earnings call for the period ending December 31, 2020.
Motley Fool Transcribing |
Mar 16, 2021
Cigarette Smoking Could Vanish From the U.S. by 2050, Says Analyst
The tobacco sector's incumbents will need to step up their game with next-generation products if they want to survive.
Eric Volkman |
Mar 16, 2021
What Stitch Fix, Thor Industries, and Dick's Sporting Goods Told Investors
Earnings season continues.
Chris Hill |
Mar 16, 2021
Shares of Lizhi Are Leaping 22% Higher Today
The Chinese online audio platform got a big boost for entering a new market.
Rich Duprey |
Mar 16, 2021
DESIGNER BRANDS INC (DBI) Q4 2020 Earnings Call Transcript
DBI earnings call for the period ending February 1, 2021.
Motley Fool Transcribers |
Mar 16, 2021
Citi Trends Inc (CTRN) Q4 2020 Earnings Call Transcript
CTRN earnings call for the period ending January 30, 2021.
Motley Fool Transcribers |
Mar 16, 2021
Why IHeartMedia Stock Was Climbing Today
Shares jumped on an analyst upgrade.
Jeremy Bowman |
Mar 16, 2021
Why Express Stock Was Sliding Today
Trading among the WallStreetBets set is creating oscillations in the apparel retailer's share price.
Jeremy Bowman |
Mar 16, 2021
Why Beyond Meat Stock Dropped Today
J.P. Morgan doubles down on its sell rating.
Rich Smith |
Mar 16, 2021
Why Shares of IMAX Plunged 12.6% Today
A big debt offering has investors nervous today.
Travis Hoium |
Mar 16, 2021