Family Entertainment Centres (FECs) have been hit particularly hard by COVID-19. They are traditionally very hands-on venues with many touchpoints and may find it challenging to rebuild trust with guests as they begin to recover from the crisis.
However, there is a lot of pent-up demand for entertainment in the wake of closures and lockdowns around the world, and there are many ways that operators can work towards a strong recovery.
In the wake of COVID-19, blooloop spoke to three leaders in the FEC sector; Brent Bushnell, CEO and co-founder of Two Bit Circus, Fernando Eiroa, CEO of CircusTrix and David McKillips, CEO of Chuck E. Cheese. Together, they gave us some insight into the impact of the pandemic and the ways in which they are adapting to the new normal.
Interactive entertainment
The three panellists began by giving an oversight of their FEC businesses, beginning with Brent Bushnell of Two Bit Circus:
"My background is engineering, and my co-founder is a roboticist. We're a big band of nerds, and we've been building attractions for brands for a number of years, always focused on out of home. A couple of years ago, after doing our own travelling carnival and installations all over the world, we call a micro amusement park.
"It's a 3000 square foot entertainment complex, in the middle of downtown Los Angeles. It's got a whole interactive game show of theatre, a carnival midway, a reimagined arcade, what we call story rooms, which are our version of escape rooms, as well as a full bar and restaurant, with a robot bartender."
From one venue to global operations
While Two Bit Circus currently has one park, CircusTrix is a global operation, as Fernando Eiroa explains:
"CircusTrix is the largest indoor active entertainment group in the world. We focus on active entertainment, where you have to sweat a little bit to enjoy the attractions. We have around 320 parks open with three different brands and we have a presence in 16 different countries."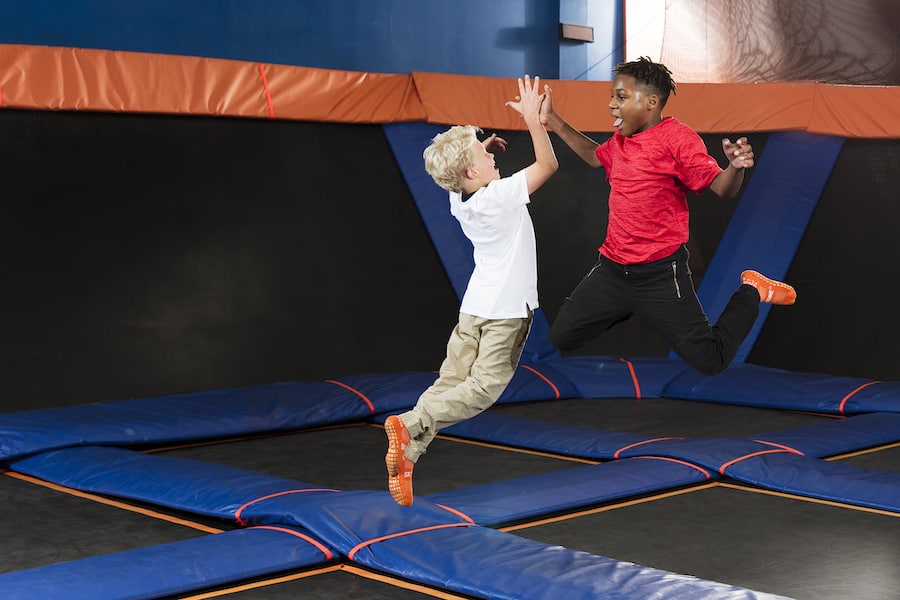 Lastly, Chuck E. Cheese almost needs no introduction, with over 700 restaurants and FECs across the world, predominantly in North America, but with a presence in South America and the Middle East as well.
"We've got two brands under the umbrella of CEC Entertainment," says David McKillips. "One is Peter Piper Pizza, which is a brand predominantly in the southwest United States, as well as Mexico. And then Chuck E. Cheese, which is our flagship brand.
"We have four entertainment areas within our destinations: the restaurant with food and beverage, our arcade, our dance floor entertainment package, and then our gift shop."
Expanding an FEC business
While they originate in the US, all three of these businesses have proved that they have global appeal, with concepts that can be successful in different markets. Eiroa, who also has experience working for Parques Reunidos, talks about some of the factors that companies need to take into account when trying to expand into other regions:
 "When you want to have an international expansion, you need to work with local people. I believe that one of the issues that many companies, including American companies, have is when they expand, they do not understand very well each of the individual markets they want to enter. To me, that is one of the most important challenges, to understand local markets.
"There are many things that are common to all markets. I mean, everybody likes a roller coaster. But, for instance, food is very different. For example, in Spain or in France, the food at a theme park is very different from food at a park here in the US.
"Or, when we look at operating hours, when you open a park in Spain, people are amazed when we close the parks at two in the morning sometimes, in the summertime. Here in the US that is impossible. So, those are the small details that can make a huge difference."
McKillips, who previously spent some time with Six Flags running its international parks, in addition to his current efforts to expand the Chuck E. Cheese brand around the world, adds:
"What Fernando says about operating hours, that is so true. We're looking at our expansion in the Middle East, and the malls and a lot of the entertainment areas in the Middle East are very busy in the middle of the night. It's just something that you wouldn't think about in North America."
The importance of brand consistency
McKillips has been in his current role as CEO of CEC Entertainment since January 2020, and says:
"Part of our strategy is to grow the brand all over the world. Right now, I look at us as a strong North American brand with an international division. And we do have a vision to create a global company.
"What that means is having a strong brand, with the ability to have brand consistency throughout the world. So no matter where you're going to see Chuck E. Cheese, whether it could be in Europe, or Asia, and anywhere in between, there's some brand consistency. But I do agree that we've got to localise aspects.
"For instance, we make sure that our entertainment is in the local tongue. And then we're making sure that we're sensitive when introducing new characters as well. They need to appeal to a young generation that may be in China, or the Middle East, or even South America.
"That goes for everything, the prizes, the entertainment, the food. Yes, they need to have brand consistency, but we also want to make sure that we localise, that we truly understand who the guest is, and they'll reward us coming back again and again.
"Brand consistency is the most important thing. Set up your brand guidelines. You can take those anywhere, and then allow yourself the flexibility to localise.  If we introduce the character of Chuck E. Cheese into a new market, and people aren't aware of him, we need to tell the narrative and tell that story in the local language. 
"It's fine to localise, it's fine to customise. But keep your core brand values the same."
The impacts of COVID-19 on the FEC market
For many FECs around the world, group sales and parties are the lifeblood of the operation. Certainly, for all three of our FEC panellists, group events are parties are key, and COVID-19 has undoubtedly had an impact on this.
Bushnell explains how Two Bit Circus has adapted to the crisis:
"California has been really slow to reopen. But what it did force us to do is start going online. Our 100 seat interactive gameshow theatre, you know, is a theatre for interactive shows. We extended that out onto the web and have been running tonnes of shows now. It's a whole variety game show. You play in the browser, there's a live stream post, and then you've got a leader board and chats and all the different challenges."
"It's really a toolbox for creating game shows. And we're working on kind of a bachelorette meets speed dating show and a few others that are going to be a lot of fun."
While these innovations evolved in response to a need while the attraction itself was closed, Bushnell sees them continuing in the future:
"We wanted to build something that we knew we were going to want afterwards. And I think, we will be stuck with viruses, and accommodating that risk is going to be a new need. Having an opportunity for virtual is important. I threw a virtual event recently that also had a physical component. People could come physically, or they could opt to just stay virtual. And I think we're making those accommodations to be something that extends far after the end of the pandemic."
Communication is key
Similarly, CircusTrix made extra efforts to keep in touch with FEC guests and keep them informed throughout the COVID-19 pandemic:
"We started doing online birthday parties, and that went really well," says Eiroa."Families didn't know what to do with their children and it was a difficult time for everybody, so it was good to be able to offer something."
"To me, and for the company, one of the things that we believe is the most important is to make sure that families feel comfortable and safe coming back to the parks. We have reopened many parks in many different states. And one of the key messages that we are sending them is everything we are doing in order to keep the parks safe.
"For instance, temperature checks, cashless payments, masks, our anti-viral system and ozone machines that we have to clean the parks. We also have flexible rescheduling. If they schedule a party and, for whatever reason, they don't feel comfortable, we help them to reschedule that.
"Communicating in the right way to customers, I believe, is key."
The parties will go on
Chuck E. Cheese is synonymous with birthday parties.
"There's no doubt this has been the toughest time for our company in its 43 years," says McKillips. "We host more birthday parties than any other company in the world. And we put birthday parties on hold, we had all of our restaurants closed in mid-March 2020. We started reopening locations in June. We are taking it slowly as it relates to parties.
"I'm so proud of our industry. FECs have taken such responsibility to ensure that our guests and employees feel safe post-COVID-19. Either when employees are coming to work or when our guests are making a visit, we're doing everything that we can."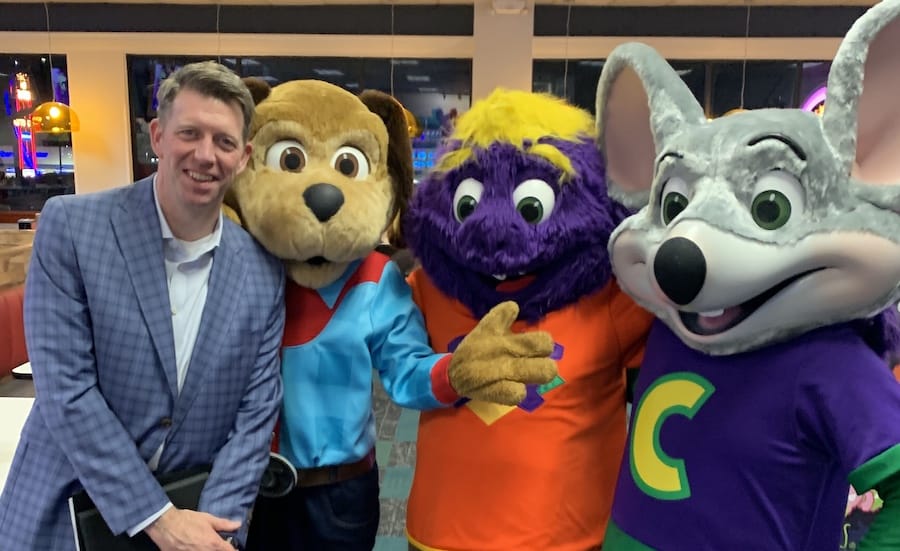 "We're doing a lot of the things that Fernando mentioned. We've even gone so far as to replace all of our air filters with hospital-grade quality air filter systems.
"Regarding our birthday parties, here's what we did. Number one, anyone who wanted to cancel, we had no cancellation policy whatsoever. So we gave a refund or a gift card for future use. So that was taking care of our guests.
"Secondly, we do know that families as a unit would feel comfortable, and the guidelines are allowing families to get together and celebrate in their close-knit circle. So what we did is we allocated two hours in the morning, generally from 8 am to 10 am and then two hours in the evening from 8 pm to 10 pm, where your family could actually buy out the restaurant, and have a VIP party with just those that you are comfortable around. So that was one offering that we presented to our guests.
"When it comes to parties right now, we are following the guidelines. People will come back when they feel comfortable."
The rise of the virtual event
One of the most notable things to come out of the global pandemic was the rise of the virtual event. Going forward, we are likely to see a hybrid of physical and virtual events.
An example of this is Chuck E. Cheese's recent Halloween Boo-tacular events, which the company had to alter as a result of COVID-19.
"We had within our strategic business plan in 2020 to unveil the largest Halloween event in our demographic segment, called Chuck E. Cheese's Halloween Boo-tacular," says McKillips. "Then as we shut down the restaurants and then reopened, we had to rethink everything."

"We had to have an experience that kids feel and moms especially felt safe to come to. But we also had to complement the physical event with a virtual event. Everything we did, we did two-fold, so we could also deliver that experience at home, through carry-out or delivery."
Those who visited a Chuck E. Cheese at Halloween found fully-decorated venues, with a special Halloween menu, including pumpkin-shaped pizza and a Boo-tacular brownie. There were also custom masks for Halloween and treat bags. Plus, there was new entertainment content that could be enjoyed either at home or in person, in the shape of Mr. Munch's Monster Mash-Up, an entertainment show including vignettes, music videos and a Boo-tastic dance.
 "We produced and executed all the content with all the safety measures in mind. There are six-foot distances between dancers, masks are worn, and all CDC guidelines followed."
Retailtainment
For CircusTrix, many of its locations and franchisees operate within malls and other retail or leisure developments.
"We have a good relationship with our landlords," says Eiroa. "And they all understand that this is not anybody's fault. This is something that is affecting not only entertainment, but restaurants, retail, and not only here in the US but all over the world. So, this is a very difficult situation for everyone.
"We have open discussions – we want to be open with our landlords and we tell them about our plans for getting on to the other side of these crises. We have been very good tenants, in many locations we are the anchor for that location. So, we generate a lot of traffic to the area."
Two Bit Circus is also doing its bit to drive traffic to its location in LA and hopes to open more venues in the future.
"Our site in LA does not have a lot of walk-by traffic. We drove all those hundreds of thousands of people down there. Part of why we went into that area was to be able to prove in the future to landlords that we're a destination and that we want to make this a place that people are going to come to," says Bushnell. "And those new landlords, they get it.
"They need that traffic driver more than ever. So, since the start of the pandemic, the kinds of deals out there have changed dramatically. They're willing to get creative on financing and I think that's really only going to get better. "
FEC loyalty in the post-COVID-19 era
The resilience of the FEC industry in this time and the extra safety measures being put in place following COVID-19 are going to pay dividends into the future, says Bushnell:
"One of the things that I'm starting to see happen is, because there's an additional transaction cost to go out in public and maybe people feel there's more risk, I'm finding myself with more loyalty to places that are doing well, places that are doing things safely."
You can really increase your repeat visitation by delivering a safe experience
"So, I think that you'll end up with this increased momentum and stickiness to locations that have done a good job. You can really increase your repeat visitation by delivering a safe experience.
Technology
Cutting-edge technology, particularly where it relates to STEM experiences, is a big part of the brand at Two Bit Circus.
"Technology for us has always been about facilitating, about getting people together," says Bushnell. "But the tech is not the end game. We're really about getting people together, playing and having fun, and hopefully, the tech sort of disappears into the background."
Technology can also help FEC businesses build trust with customers as they reopen after COVID-19. For instance through contactless transactions, as McKillips explains:
"We are moving from our old paper tickets to an eticket platform. That was a big decision for us as a brand because those points tickets were a part of our DNA. Now, we're still going to have our ticket blaster which is the unit that the birthday celebrant can get into. But we thought it was the right time to make the investment to go to etickets.
"It's a touchless, contactless experience to help guests feel comfortable about coming to Chuck E. Cheese."
"It also improves the experience at the end of the day, when you're wrapped up and you've been at Chuck E. Cheese for an hour and a half and you're ready to go," says McKillips.
"No longer do you have to spend 15-20 minutes feeding tickets into the ticket eater before heading to the gift shop. When you're ready to go, you literally bring your ticket up. You still have the excitement for the kid in terms of the massive amount of points and you go right to the gift shop. You are able to leave happy and you're going to come back."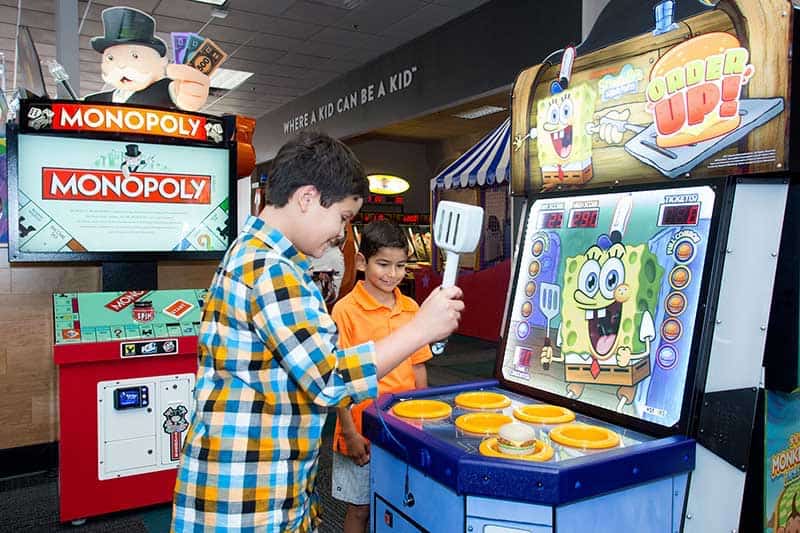 "So we're excited about that. There are tremendous cost savings in the future too, and there also is stored value on the card that kids can realise every time they visit.
"That was a major shift for our brand and the guest response is absolutely outstanding. It's cleaner and greener, it's faster and people really liked it. We talked to our consumers to get insights into what their expectations are when they come. And I think the cleaner, greener, faster approach was the right one for today and for the future."
The trend for gamification
Technology also has a place in active entertainment attractions such as CircusTrix, says Eiroa:
"Technology is key for us too. I believe that this is one of the key components for the future of the company and one of the pillars of our future. Right before COVID affected all of us, we were in the process of developing state of the art new technology to implement at all our parks and to offer to all our franchisees."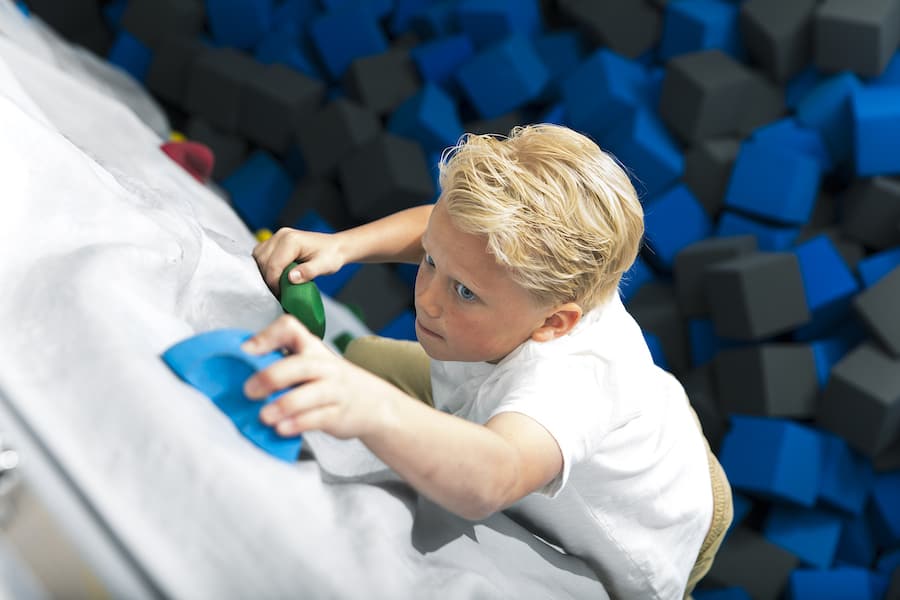 "Gamification is one of the key components for the future of the company. This technology will allow us to add leader boards, competitions, times, scores, photos and videos and many different things.
"We had just started developing this and we had to stop because of the crisis. But we will come back to what we have started, and this technology is going to be very important for us going forward."
Silver linings for FECs after COVID-19
While there have been many negatives to come out of the global pandemic, there is also the possibility of silver linings too. 
"This whole pandemic is helping everybody to rethink the business and come up with new ideas and new ways to communicate with our customers and new ways to improve the experience safely," says Eiroa.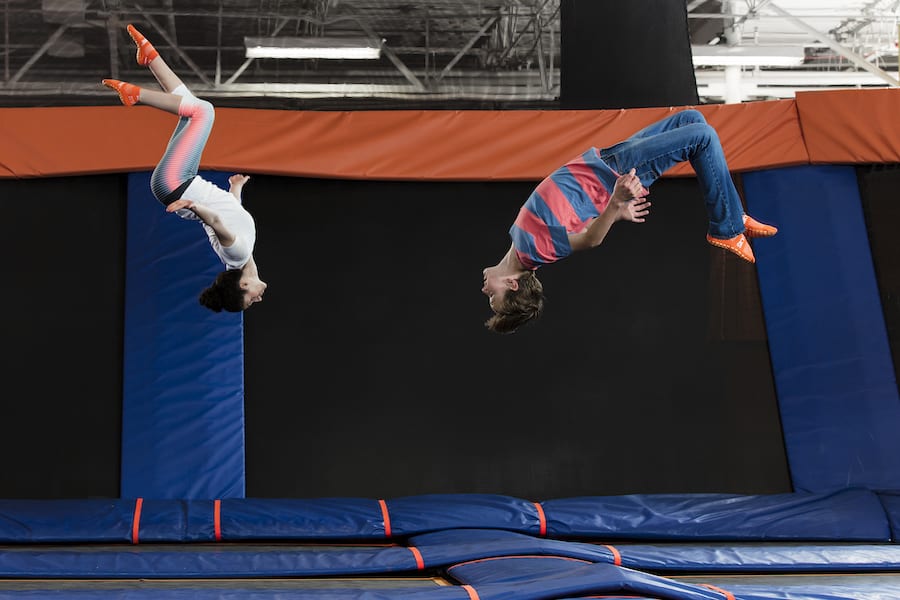 "When you have any big issue affecting the whole world, it is an opportunity for improvement. Many times you don't think about change, but you're forced to think about it when you have a problem like we have today.
"I believe that this is going to help everybody to come up with new technology. For instance, to come up with new experiences and new opportunities for expansion. It is going to be a boost for new concepts and new experiences in the next years or months."
Pent-up demand
"When you look at silver linings, there's the business side and the personal side," says McKillips. "On the personal side, the silver lining came out of this is that everyone is spending more time together. And the time you have with your family is so important.
"We're in the family entertainment business – FECs, theme parks, all of us. We will benefit in the future because families will appreciate the time that they spend together outside of the house. People do miss celebrating their birthdays and having that time together.
"On the business side, it's been nothing short of a brutal time period in our industry. But we hit the pause button. We were able to talk to our guests and understand what is most important to them during this quiet time. So, we can reload and revamp and we'll be ready to greet them again.
"Lastly, we got the chance to become more innovative. We had to think about the business differently and when we come out of this it will be more streamlined."
The new normal
"A couple of friends with nationwide restaurants said that they were seeing Tuesdays look like Saturdays," says Bushnell. "And part of this is that people recognise just how much they love and need social engagement.
"I think the distinction between weekday and weekend is going to get a little more fluid. Being able to get folks in, in what would traditionally be seen as off-hours, is going to increase."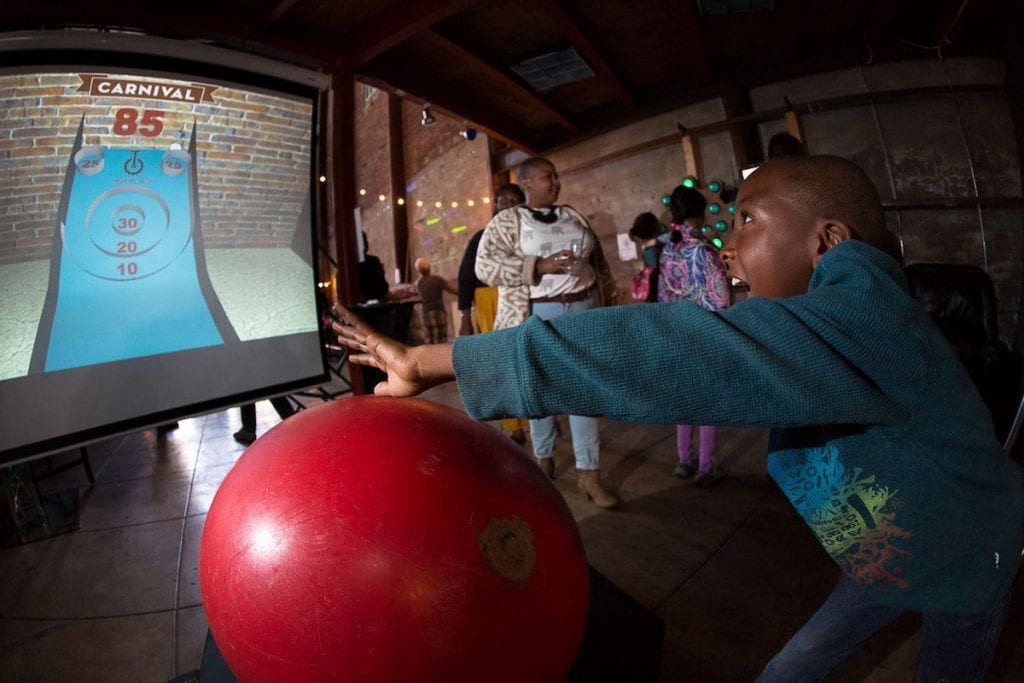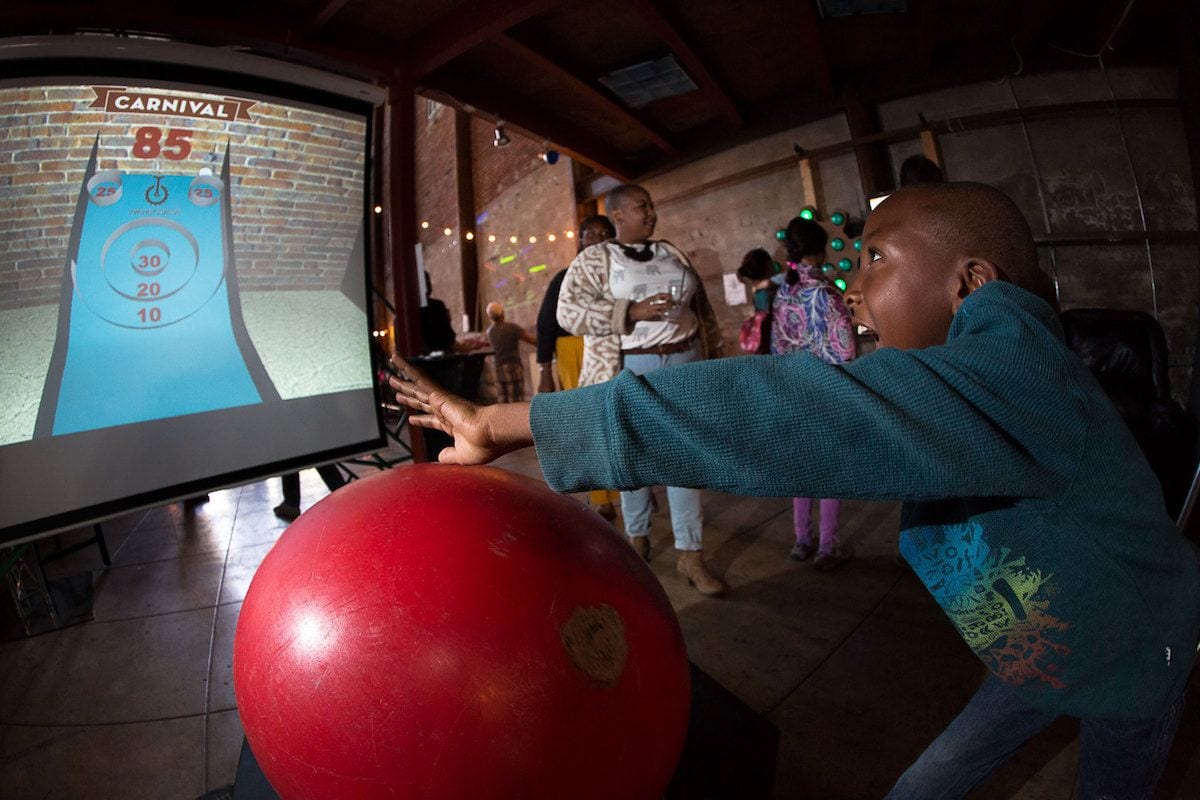 "We've also now really figured out remote work and there's some real power there. We've been able to engage with developers and creatives that we're not co-located with. I think it's made our team a lot more efficient in many contexts. "
Final thoughts on the FEC sector and COVID-19
"This is one of my favourite quotes coming out of this," concludes Bushnell. "'Sometimes there are decades where nothing happens and sometimes there are weeks where decades happen'. We have this opportunity to rebuild out of this and do things better. It is a chance to fix the things that have long been broken.
"Let's come up with new ways to engage with people, let's provide a really safe experience for folks out there. We're all in this together."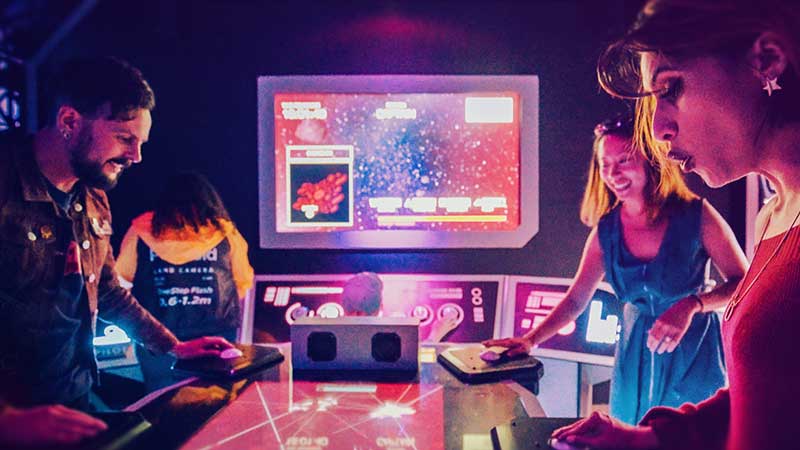 "We are at a moment in time where communication means more than it ever has," says McKillips. "At the heart and soul of Chuck E. Cheese are our cast members and our team members, and we have found that they're scared about the pandemic or scared about losing their jobs. But the more that we have been communicating to them, the more comfortable they feel.
"So we've really opened up the books and talked to them. We have explained about the business and about what we're doing and how we're investing in the future. I encourage all of us in the attraction business to keep communicating with our heart and soul, our team members."
Finally, Eiroa says: "I consider myself a lucky person to be able to work in this industry. I believe this is a great industry. At CircusTrix we have a fantastic group of people working for the company. They work hard to keep the company open and safe, and to offer the right product to our customers.
"The demand is there. This is an industry that has been open for many years and will be the same or even stronger. This is an opportunity for entertainment companies to come up with new concepts and new ideas to improve the experience.